So I woke up this morning and decided to hell with chores, I'm gonna go make some sawdust! One of my favorite things in the whole world is woodworking. I don't get a chance to indulge in it much anymore... but when I do, I go all out!
So here's the story, Lylie asked a while ago if I could run a 9 Men's Morris tournament at Coronation, I said sure! One problem, I only have one Twelve Men's Morris board.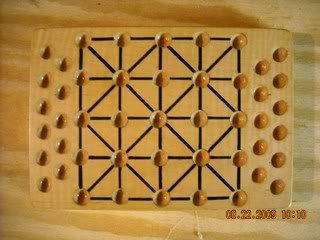 So with that in mind I went down into the shop at around 9:30 this morning coffee in hand and started looking around. Some scrap lumber laying about, and a couple of runs of the table saw later... and I've got me a dozen blanks cut up!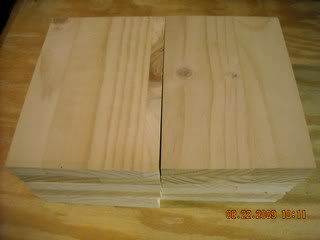 I then proceeded to assemble a "mini" (yeah right) drill press that I had bought like a year ago and just never got around to assembling since I didn't have a project to use it for. Some pencil marks later I've now got the holes for the pegs drilled out.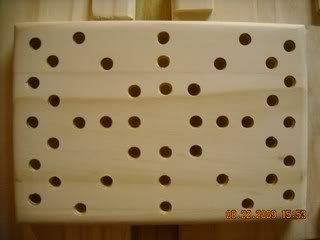 But I wanted these boards to be a little unique, not just a regular slab of wood with some holes in it! But what can you dress up a 9 Men's Morris board with? So I broke out my table router again and started playing around... How's this? (bottom view of the board)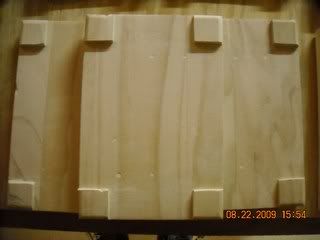 After that a quick coat of stain later...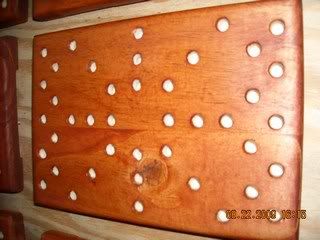 About the only thing left to do is draw the movement lines on and finish them off! Letting the stain dry and maybe tomorrow I'll finish them off with a wax sealer coat, rather than Poly... Takes a bit more work to do, but I like the results better!
And yes I did have sawdust in my underwear... :-)